About SHS
SHS Products – UK Balustrade and Handrail Manufacturers and Suppliers
Welcome to SHS Products, a UK company whose Directors have over 30 years' experience designing, manufacturing, supplying and installing stainless steel and glass balustrade solutions for both homes and businesses.
One of the first things people tend to notice is our wide range of stylish glass stainless steel and aluminium balustrade solutions. However, the lasting impression many of our customers and clients have commented on is our personal approach to communications.
Stylish. Reliable. Lasting.
Welcome to SHS Products, the leader in designing, manufacturing, supplying and installing stainless steel and glass balustrade solutions for homes and businesses across the UK.
Backed by over 25 years of experience, we provide our customers with the highest quality systems at the most cost-effective prices, and our customer service is second to none.
Manufactured in-house
Our range of high-quality stainless-steel and glass balustrade components are carefully manufactured in-house in our warehouse based in Aldridge, Walsall.
All balustrades are manufactured to ensure the highest quality of balustrade solutions and are also compliant with current building control requirements. All our glass panels are British Safety Stamped.
Download our Balustrade Range Brochure.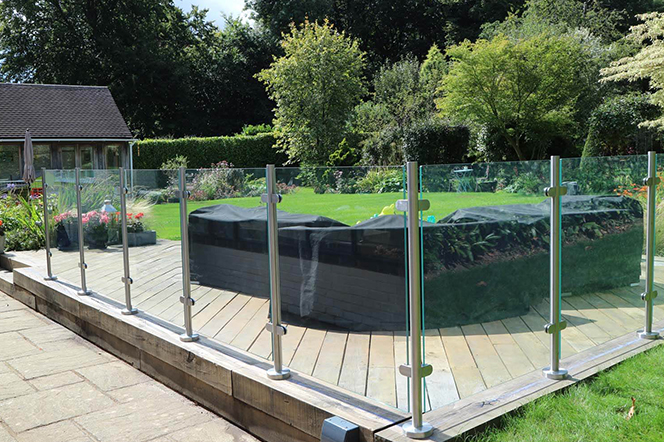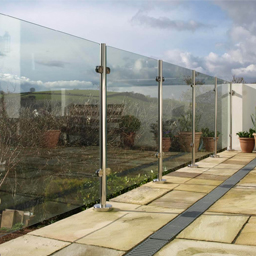 Elegance
Compliment your indoor or outdoor project with stylish glass frames and cylindrical steel posts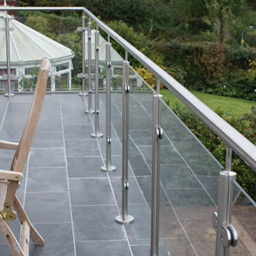 Professional
Select a top seller with modern classy design featuring glass frames, cylindrical steel posts and smooth hand railing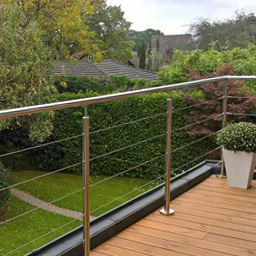 Wire Rope
Make a statement with stainless steel posts connected by wire rope infill with a cylindrical top rail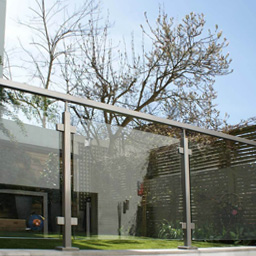 Square Tube
Experience security in style with bold, geometric design elements and toughened glass panels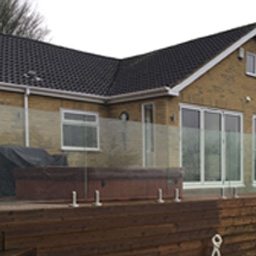 Spigot
Showcase the full view with durable glass panels and square or round non-invasive steel base clamps
Bespoke designs for your commercial build
Stainless steel and glass balustrades are an increasingly popular material in the commercial sector. They are strong, durable, and aesthetically pleasing which makes them essential for commercial buildings. Glass balustrades can be used for staircases, barriers, hallways, patio, terrace and pool fencing.
Handrails can also be used in areas with safety hazards that require extra safety like staircases and balconies, spa, steam room and pool areas.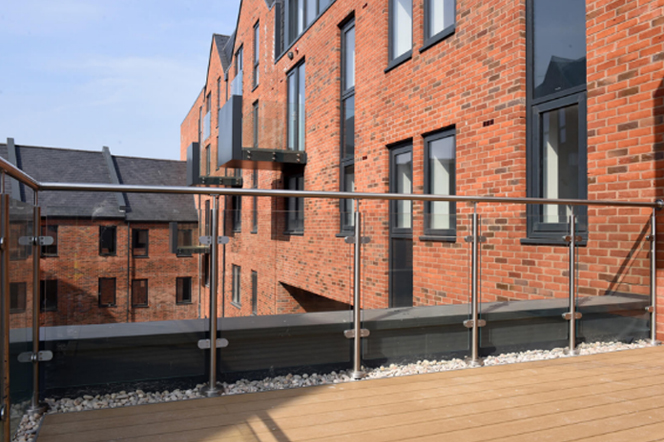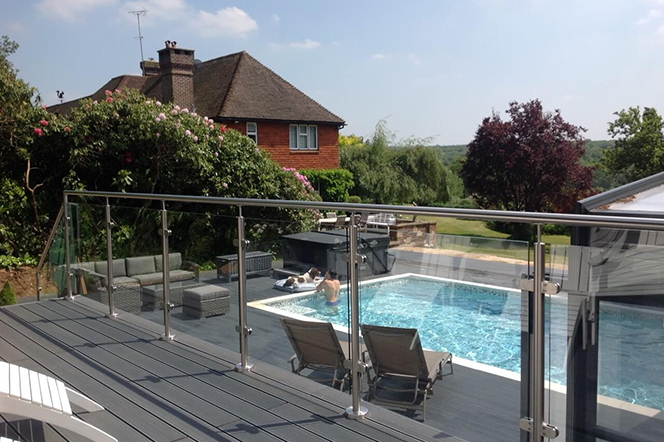 Bespoke designs for your home
We have the ideal balustrade systems and customer support to match, whatever your needs. We can create bespoke balustrade systems that tick all your boxes. Our balustrades can be bespoke to measure, size, and colour and we can add extra options like top rails, powder-coated rails, glass gates and much more. Simply get in touch and describe what you are picturing for your home.