Glass & Stainless Steel Balustrades
We can supply a variety of SHS balustrades to complement your decking. Read on to learn more about our most popular options.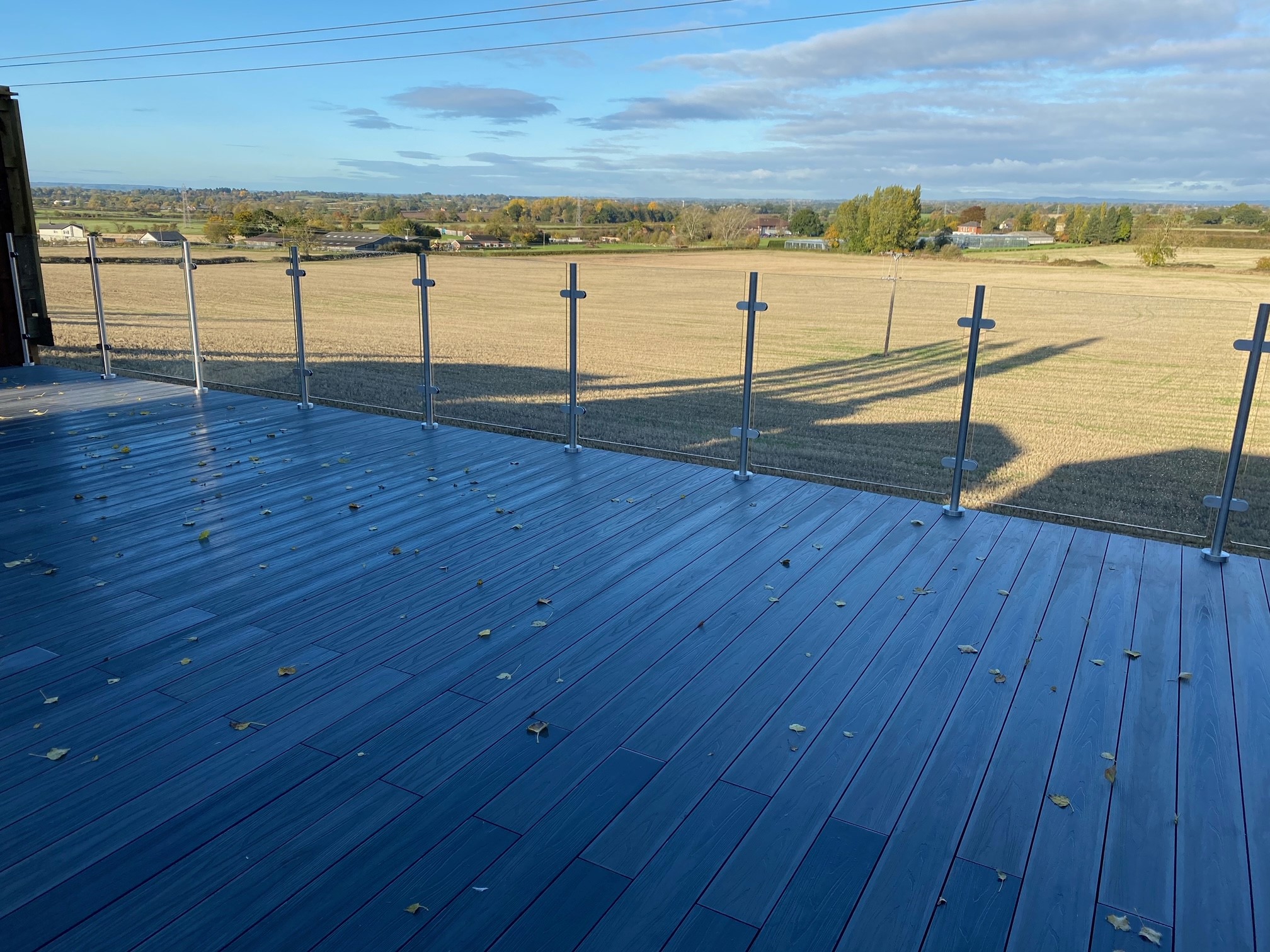 Elegance Glass Balustrade
Durable strength meets inspired living with the SHS Elegance Balustrade System. It creates a truly unique experience with clean lines, modern design and custom finishes – making it ideal for decking areas.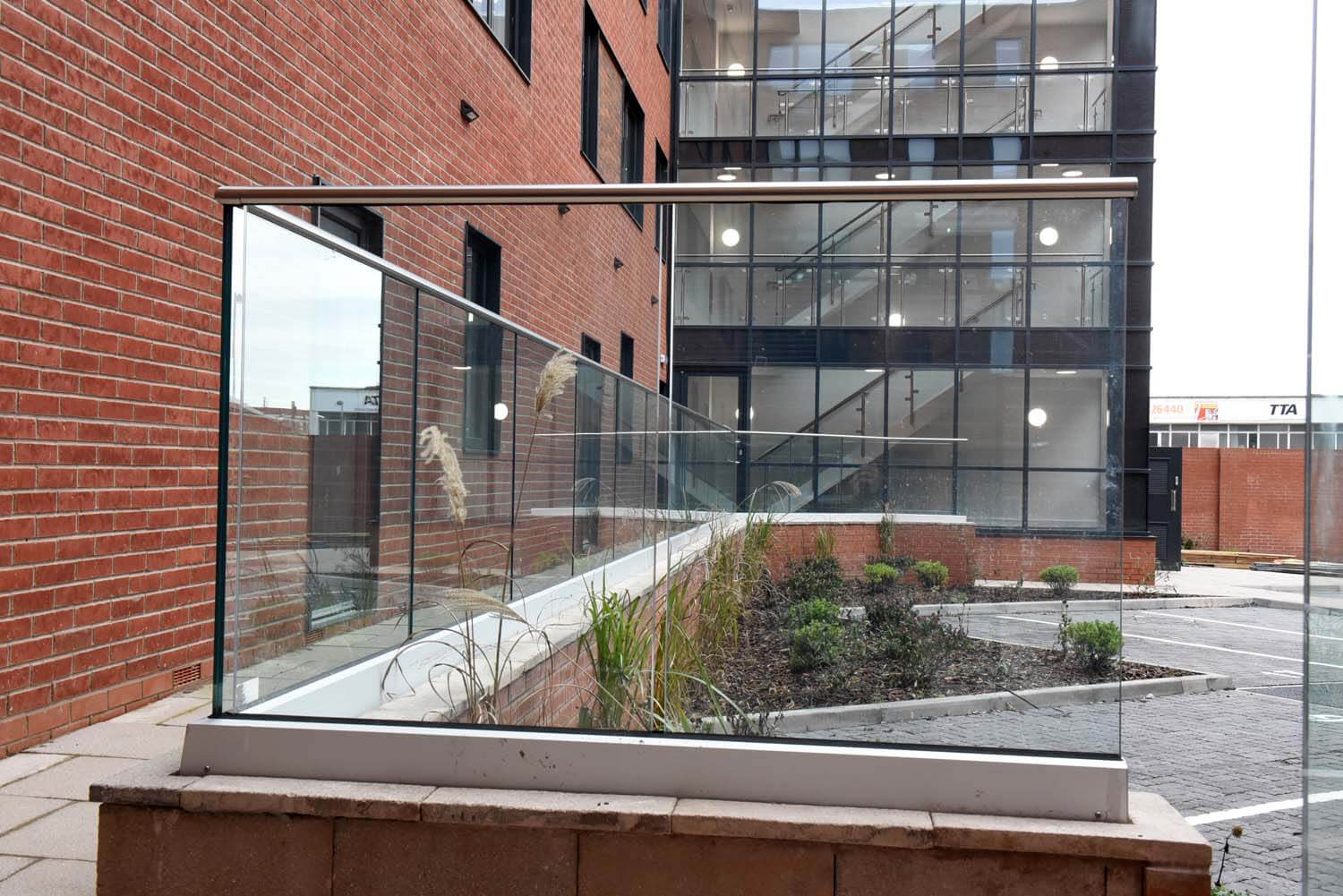 Infinity Glass Balustrade
The stunning Infinity Glass Balustrade System is a stylish choice for anyone wishing to add dependable safety and expansive sight lines to their project. Create your own distinct design with bespoke panels and modern aluminium Design Posts, available in a variety of colours.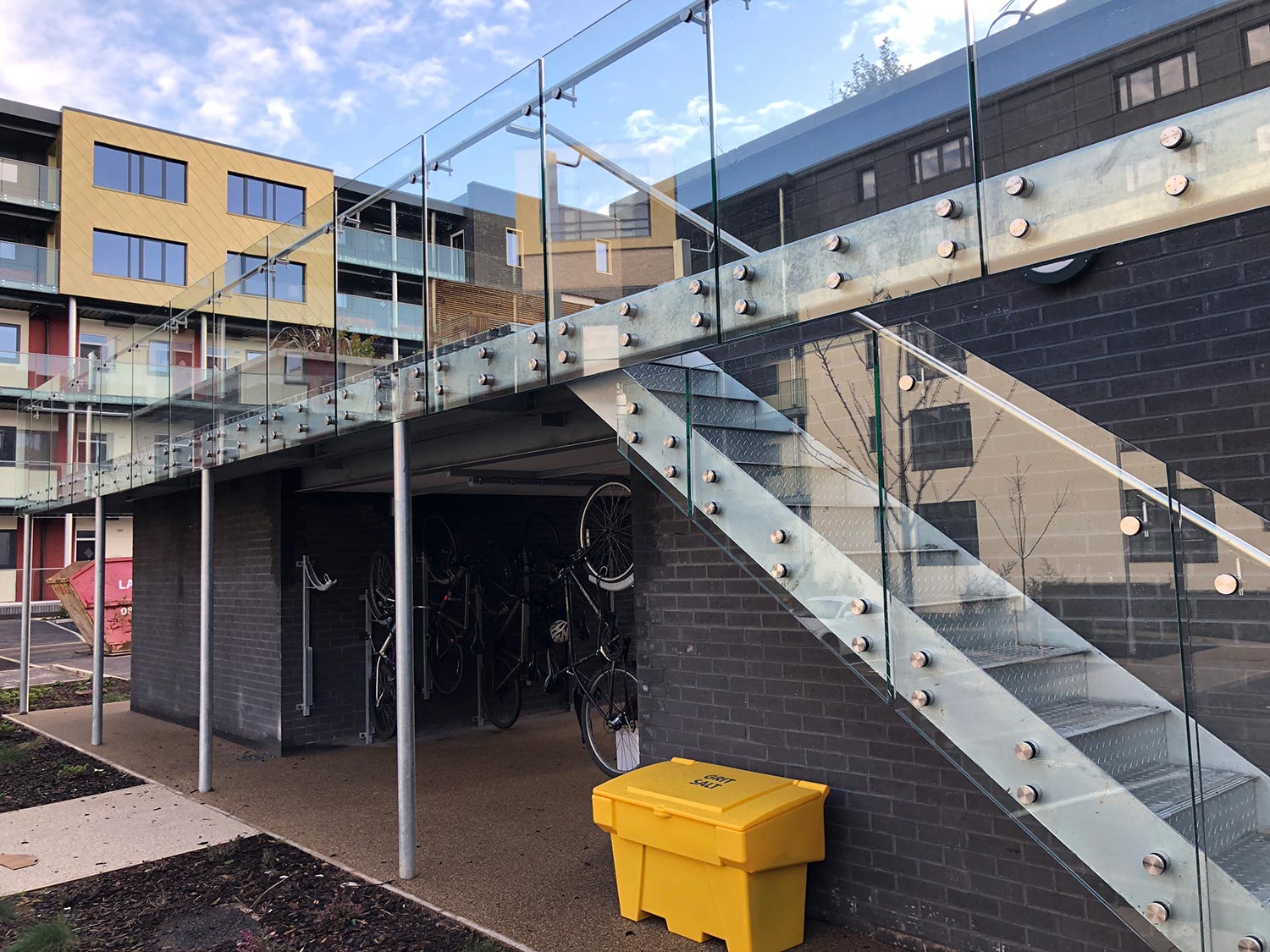 Frameless Glass Balustrade
Enjoy your view with the minimalistic design of the Frameless Glass Balustrade System. This versatile aluminium system is a go-to for both internal and external areas. Custom glass finishes and handrail or capping options are available.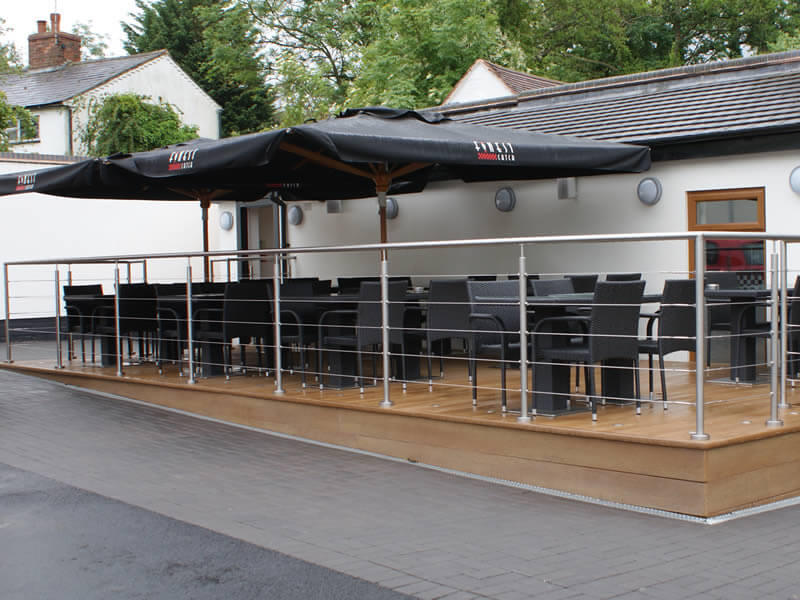 Wire Roped Balustrade
Stainless steel wire rope balustrades offer a safe, beautiful and classy finish that is suitable for all seasons, though they look especially good in wintery conditions!
The Wire Balustrade System features made-to-measure steel posts connected by wire rope infill with a cylindrical top rail. You'll specify the measurements and the number of wire rows you want, and we'll manufacture the system to your precise specifications.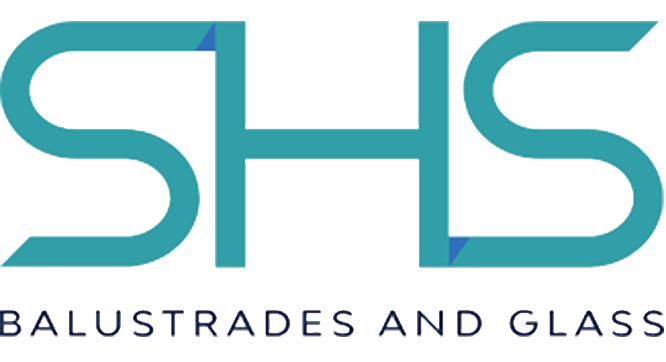 Welcome to SHS Products, a UK company whose Directors have over 30 years' experience designing, manufacturing, supplying and installing stainless steel and glass balustrade solutions for both homes and businesses.
One of the first things people tend to notice is our wide range of stylish glass stainless steel and aluminium balustrade solutions. However, the lasting impression many of our customers and clients have commented on is our personal approach to communications.